Passover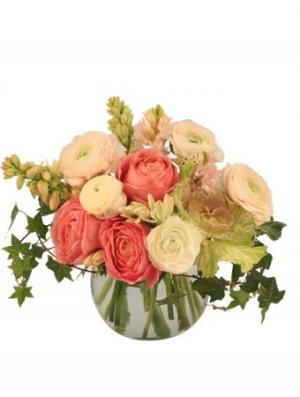 Calming Coral
Arrangement
We love how beautifully the garden roses and ranunculus pair together in this Calming Coral Arrangement from Your Local Florist. With gardeny accents of vining ivy, hyacinth and ornamental kale, there's no doubt this bouquet will bring smiles aplenty and hours of relaxing enjoyment.
Passover is a Jewish holiday commemorating the Exodus of the Jewish slaves from Egypt and has been celebrated for thousands of years. To this day, it is still an important holiday.
Flowers are a great gift option for this celebration, but it is important that they are presented properly. Jewish law prohibits planting or cultivating during the Passover, so you will need to either send flowers before the holiday or put the flowers in a vase with water before giving them as a gift.
Many Jewish families commemorate this holiday by decorating their homes with flowers as they symbolize growth, freedom and love. If you want to brighten somebody's day, do so with flowers from your Decatur florist.