National Boss Day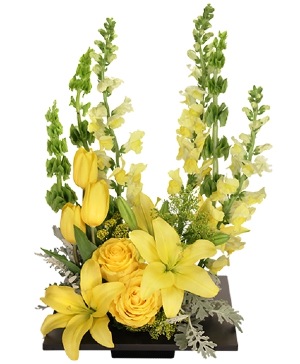 YOLO Yellow
Arrangement
Yellow lilies, tulips, roses, bells of Ireland and yellow snapdragons are bright, cheerful flowers that are sure to make anyone smile. Life is short, send beautiful flowers today!
Want to let your boss know that they are pretty cool and appreciated as well? Then you might want to consider getting them a floral arrangement from your Atlanta florist.
Flowers never fail to bring a smile to someone's face. Who could use a smile more than your boss? FAIRVIEW FLOWER SHOP INC. can help you choose a fantastic floral arrangement that's sure to make your boss turn that frown upside down. Who knows, maybe you'll get out of work a few minutes early?