Best Sellers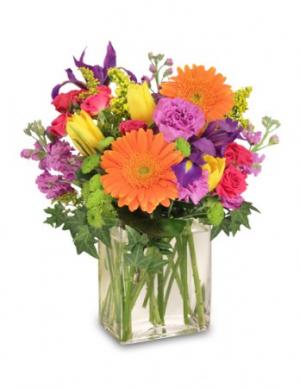 Celebrate Today!
Bouquet
Whether you're celebrating the birth of a child, kindness of a friend, the closing of a business deal or showing appreciation... Celebrate any occasion or brighten any day of the week with a colorful bouquet of fresh flowers! Don't they deserve a day that's all about them? Call Your Local Florist or order online today.
Browse FAIRVIEW FLOWER SHOP INC.'s Best Seller's for great ideas when you want to send flowers. See what's trending in the Decatur/Atlanta area. No matter what your occasion, these best selling flowers are perfect. Whether you're sending flowers around the corner or across the country, FAIRVIEW FLOWER SHOP INC. can help!
Bright, fresh flowers make a thoughtful gift for any type of occasion. We proudly offer a wide range of beautiful floral arrangements from gorgeous anniversary flowers to splendid Mother's Day flowers to stunning Christmas arrangements, find just what you desire right here. In addition, our skilled florists will arrange a beautiful bouquet for any special occasion.
Don't settle for those dull, colorless flowers some flower shops sell, show how much you really care by ordering high-quality flowers from Fairview Flower Shop.